Finish Carpenters
The Finishing Company is a top-rated,
professional finish carpentry service based
in Richmond, Virginia. We install interior
architectural moldings and wrought iron
balusters. We use the best trim carpentry
techniques to install:


Base and shoe molding
Door and window casings
Crown molding
Chair rail
Wainscoting
Shadow box wainscoting
Stair rail
Staircase refacing
Coffered ceilings
Wrought iron balusters
Closets
Bookcases
Fireplace mantels

Please contact us today for a free, no
obligation estimate!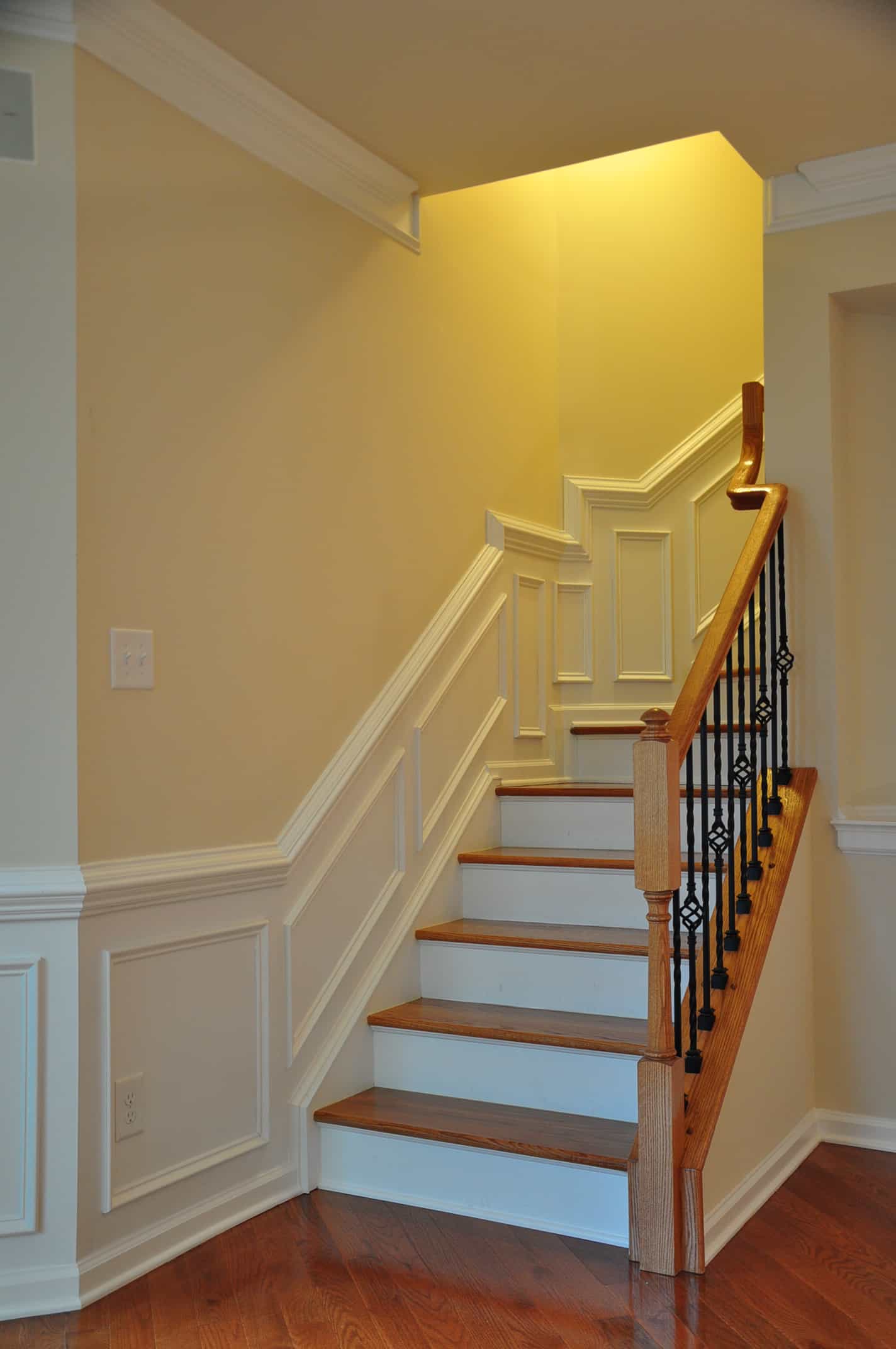 Wainscoting installed near Short Pump, Va
Trim carpenters in Richmond Virginia
Adding molding is a great way to update and freshen the interior of your home. It is an affordable home
improvement that offers a dramatic change for little cost. We can match the existing crown molding or
chair rail in your home or give you ideas for new molding. We can do the same for your staircase and
stair rail. Adding iron balusters to stairs is also a valuable upgrade that has recently caught on in Virginia because
of the beauty and strength it adds to your stair rail.

No need to call big, impersonal home improvement companies or general contractors. When you call The
Finishing Company you will hear directly from the owner, Brian Moloney. We will take on jobs both
large and small with equal energy and professionalism, and have many happy customers as a result!
Check out our reviews from homeowners all over Richmond,Virginia and call Brian today for a free estimate.
Chair railing and crown molding
Earlier this week we installed some beautiful one piece crown molding in Glen Allen, VA. We put our trim carpentry expertise into full swing by professionally installing a 3 5/8 crown moulding the most commonly installed crown molding installed in the greater Richmond area. It is both beautiful and economical to install.
The process for requesting a  crown molding estimate is simple. All you have to do  phone or email us 24/7 . But if you are handy with a tape measure you can send us approximate measurements. A picture of your space. And a count of the inside and outside corners. Chances are we have already worked in a home similar to your model and we have worked in your neighborhood because we are the go to contractors for  crown molding installation.